2018 Spring Class Schedule

​​
(Jan 8th - May 19th)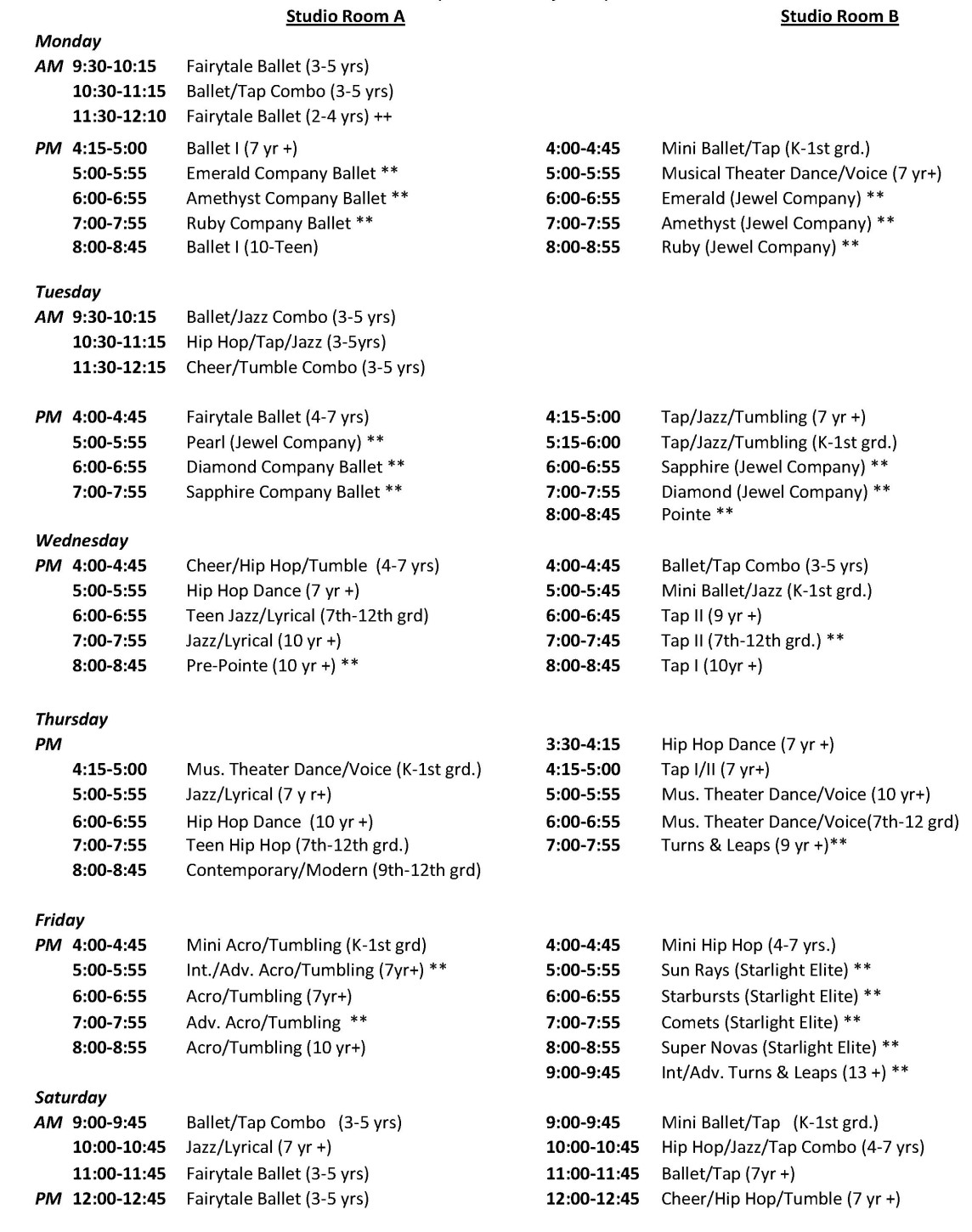 Schedule subject to change
**Instructor approval required,    ++Parent participation optional 
Jewel and Starlight Elite classes are for team members only. 

If you are interested in finding out more about our performance company teams, then please e-mail us for details.
Our optional Spring show will take place on Sat May 19th.  Costume payments, of $45 for combo and mini classes and $55 for all other classes, will be due by March 1st and late payments will be charged a $10 fee. No late payments/orders will be accepted after March 31st.